Harris County Divorce Forms
Finding the right Harris County divorce papers requires due attention since you need to collect and fill out documents that are up-to-date and relevant to your case. While no case is like the other, there is a basic set of papers you will need to file more likely than any other one. Here is a list of the forms that you may need to get for a divorce in Harris County: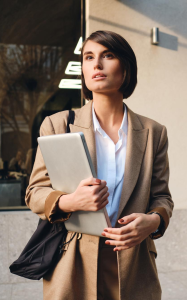 Some of the common Harris County divorce forms in pdf can be found and downloaded on the official website of the Harris County clerk. However, if you need more specific documents, you need to search for them on your own and fill them out correctly so that they are accepted by the court.
If hiring a lawyer to help you with the paperwork is not an option for you, you can always order a full packet of court-approved forms from DivorceHarrisCounty. You will get your personal set of filled-out forms in just 5 days for a flat fee of $139. All you need to do is review the documents as well as print and sign them before filing. You will also get a detailed filing guide together with the forms.